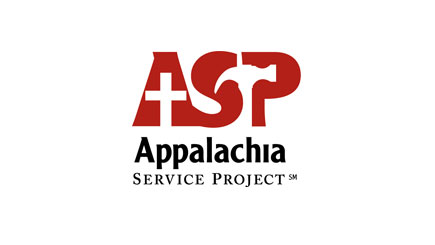 Appalachia Service Project (ASP)
Making Homes Warmer, Safer, Drier, Transforming Lives
The Good Samaritan ASP planning meeting has made the decision not to go to ASP this summer(2021).
The Good Samaritan ASP planning committee has decided not to travel to Appalachia to work for ASP this summer (2021).  This was a difficult decision to make that involved careful consideration of the concerns about serving at ASP in a Covid-19 environment and effect that the virus could have on our volunteers, on the ASP center staff, on the families and in the community we would serve, and on our own families after the group returns home.  This trip is an important element of the youth mission work of Good Samaritan and we will certainly miss the personal rewards that the trip provides to all involved.
We are currently planning to create an ASP experience in the Twin Cities area this summer.  More details will be available in the coming weeks. Please keep the week of June 14-18, the week we had planned to be at ASP, reserved for service in our area.
For more information contact Mike Hutson at BMHUTS@GMAIL.COM or Jan Russell at JAN@GOOD.ORG.
Join Our Reconciling United Methodist Church
Join Good Samaritan in Edina for inclusive and inspiring faith! If you'd like to visit our LGBTQIA-Friendly Methodist church today, contact us to schedule a tour. We look forward to welcoming you into our vibrant and compassion community today!