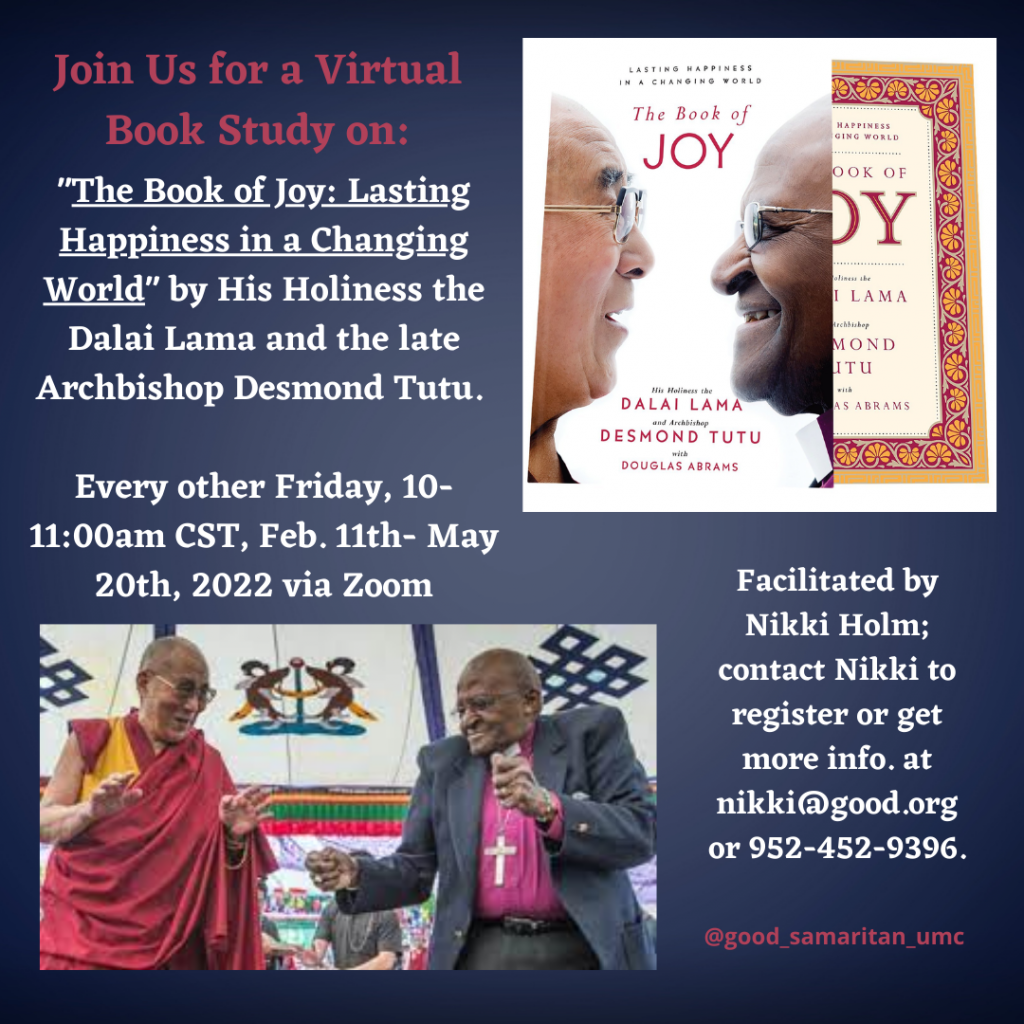 The Book of Joy: Lasting Happiness in a Changing World
Every Other Friday, 10-11am, Feb 11 - May 20.
A Virtual Book Study:
Want to learn something from the innate wisdom, joy, and grace, of these two glorious teachers? Join us for a virtual book study of "The Book of Joy: Lasting Happiness in a Changing World" by His Holiness the Dalai Lama and the late Archbishop Desmond Tutu. Whether you are one of our local members, are wintering down south, social distancing at home, avoiding MN winter driving, or participating in our community from out-of-state, all are welcome.
Facilitated by Nikki Holm, via Zoom.
Contact Nikki@good.org for information or to register.
As the pandemic continues, this feels like an especially apt time to discuss "living with joy even in the face of adversity". We will be meeting over Zoom from 10:00-11:00am, CST every other Friday starting February 11th thru May 20th, 2022. Please contact Nikki with questions or to RSVP (
nikki@good.org
or 952-452-9396). Note: Plan to purchase your book in advance in order to start reading the material prior to our first gathering; if you have difficulty obtaining the book, please let Nikki know.
Join Our Reconciling United Methodist Church
Join Good Samaritan in Edina for inclusive and inspiring faith! If you'd like to visit our LGBTQIA-Friendly Methodist church today, contact us to schedule a tour. We look forward to welcoming you into our vibrant and compassion community today!