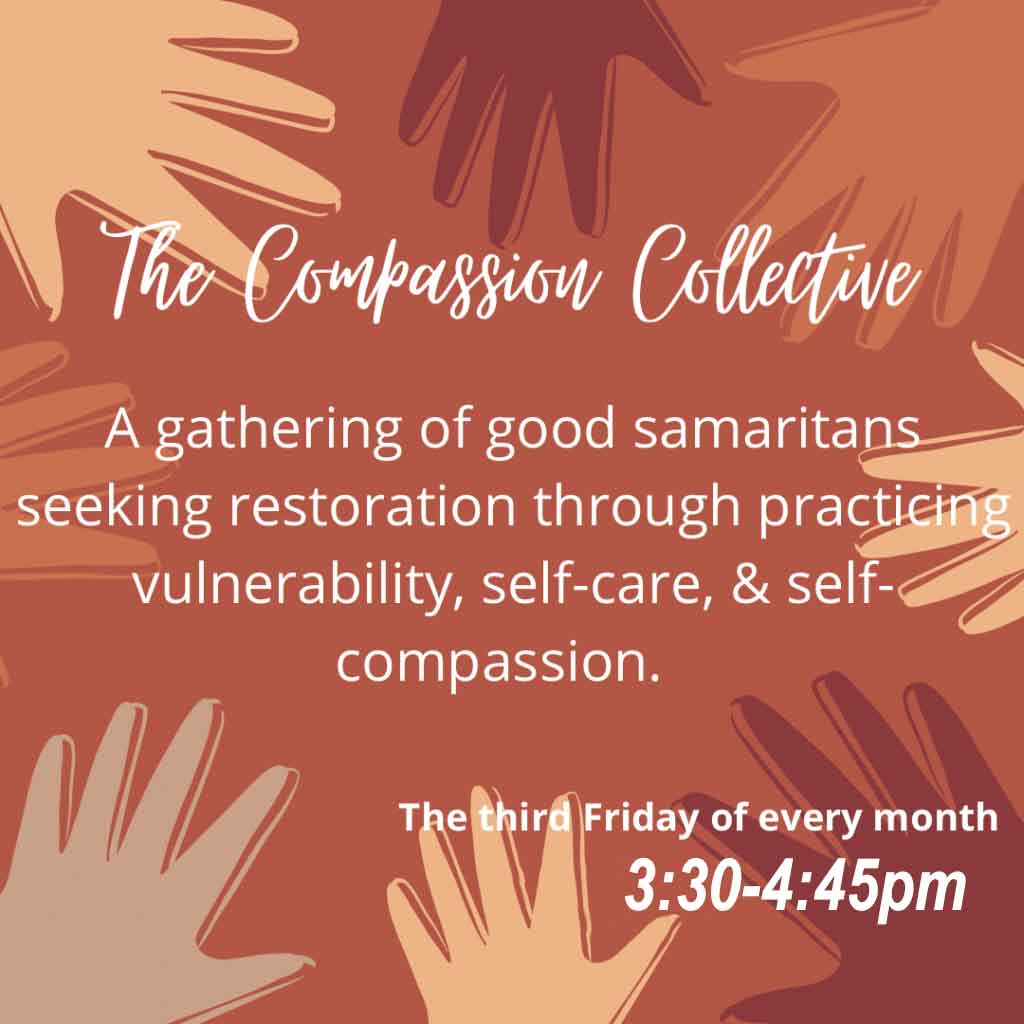 We Meet the 3rd Friday of every Month, 3:30-5pm
The Compassion Collective continues to meet monthly from 3:30- 5pm the 3rd Friday of every month both in person in room 200 and virtually over Zoom simultaneously. This group seeks restoration through practices of self-care, vulnerability, and self-compassion, and is open to newcomers. Contact Nikki for more information and/or to get the Zoom information in order to participate virtually.
Nikki@good.org.
The Compassion Collective: a gathering of Good Samaritans seeking restoration through practicing vulnerability, self-care, and self-compassion. This community will meet on the third Friday of every month from 3:30-5pm.  No need to have participated in the previous series, we are all on in this together and all are welcome from whichever place we start.
Join Our Reconciling United Methodist Church
Join Good Samaritan in Edina for inclusive and inspiring faith! If you'd like to visit our LGBTQIA-Friendly Methodist church today, contact us to schedule a tour. We look forward to welcoming you into our vibrant and compassion community today!