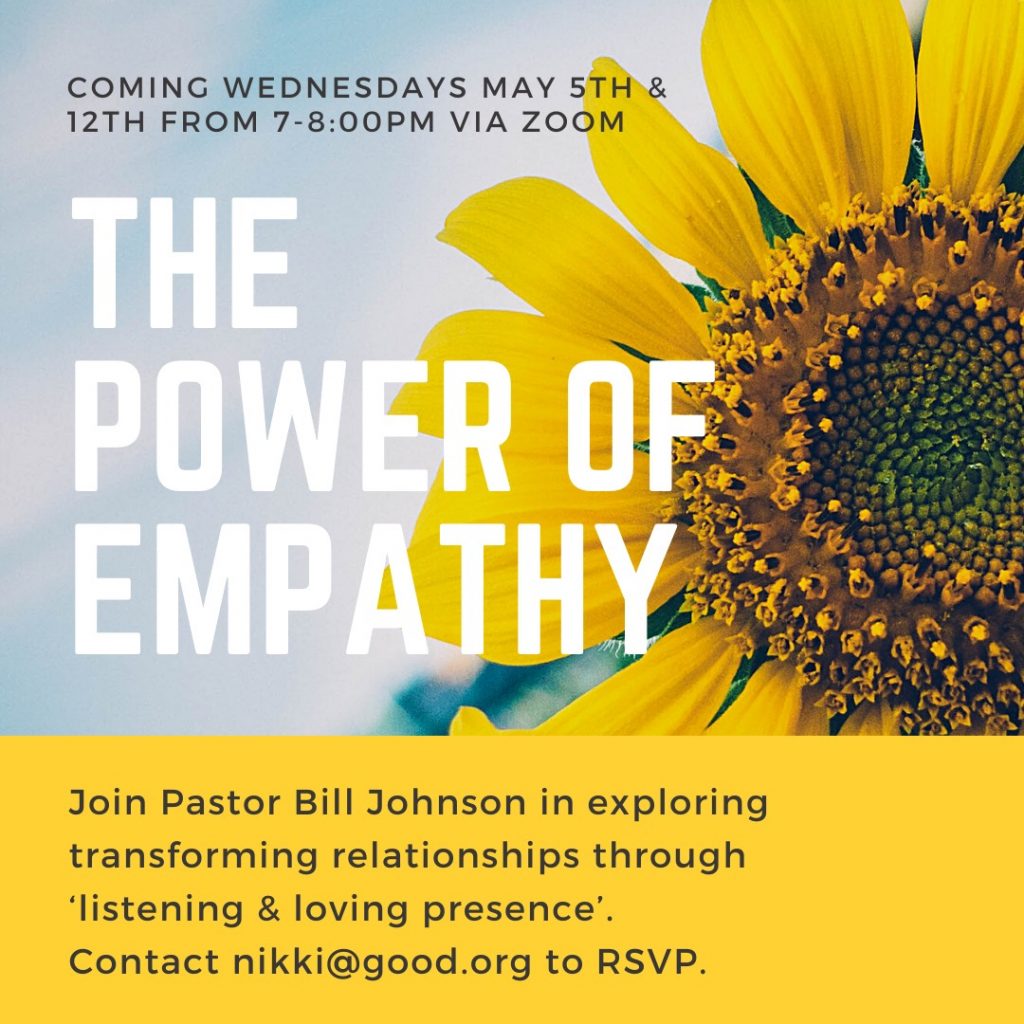 The Power of Empathy: Two-Part Series
Join us Wednesdays May 5th and May 12th via Zoom from 7-8pm as we explore transforming relationships by learning more about the power of empathy to strengthen and heal our connections.
Pastor Bill Johnson returns to us after participating as a guest preacher in our March 14th service and shares his intention for this seminar: "that people would be inspired to think about and practice the simple but powerful ways we can demonstrate love and our 'practical discipleship (ie becoming more Christlike)' through listening and loving presence." Bill Johnson is an Ordained Pastor who has been a youth pastor, senior pastor and a hospital chaplain. Bill is also a licensed psychotherapist and is currently the Director of the Counseling Center at Crown College. Contact Nikki at nikki@good.org or 952-452-9396 for more information and to register.
Join Our Reconciling United Methodist Church
Join Good Samaritan in Edina for inclusive and inspiring faith! If you'd like to visit our LGBTQIA-Friendly Methodist church today, contact us to schedule a tour. We look forward to welcoming you into our vibrant and compassion community today!