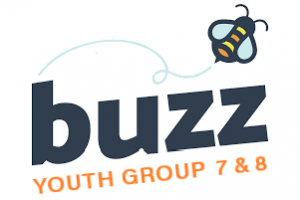 BUZZ: 7th & 8th Grade Youth Group
W.I.L.D. Ones, Buzz, and High School Youth Group
Wednesday nights from 7:00-9:00pm. We have some time in our own age groups, then large group time. This week – obstacle course!
Drop-off & Pick-up at Gym
Adults can enjoy open conversation with Pastor Carol in the Fireside Room.
Buzz is all about having fun, building friendships and exploring faith together. Buzz is open to all and strives to be a safe place for everyone to be themselves as we share our highs & lows, participate in games and activities, learn about and experience God's love and grace in our lives and serve others through projects.
Join Our Reconciling United Methodist Church
Join Good Samaritan in Edina for inclusive and inspiring faith! If you'd like to visit our LGBTQIA-Friendly Methodist church today, contact us to schedule a tour. We look forward to welcoming you into our vibrant and compassion community today!