Here at Good Samaritan, we believe that church begins when we leave the building refreshed, restored and renewed on Sunday morning.
We are continually working to expand our programming to meet the needs and interests of the myriad of folks who enter our doors. Help us grow in  love of God and neighbor. Have an idea for a new group, contact Pastor Stephanie.
Explore our various Adult programs below!
All Adult Programs
Activities
Bible Study & Fellowship
Young Adult Ministries
Family Ministries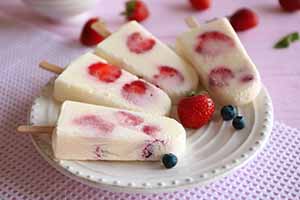 June 23rd, 5:30 - 7:30
Everyone is invited to drop by Good Sam and have a Popsicle with Jan Russell, Director of Children, Youth and Family Ministries and friends!   Host family for this event:  The Tietz family.   Hope to see you there!  (Future dates July 7th and August 18th)