Here at Good Samaritan, we believe that church begins when we leave the building refreshed, restored and renewed on Sunday morning.
We are continually working to expand our programming to meet the needs and interests of the myriad of folks who enter our doors. Help us grow in  love of God and neighbor. Have an idea for a new group, contact Pastor Stephanie.
Explore our various Adult programs below!
All Adult Programs
Bible Study & Fellowship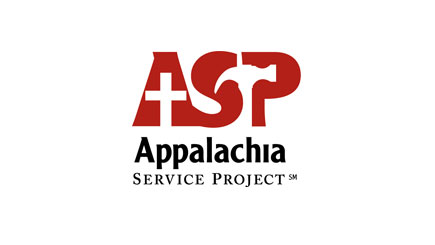 Making Homes Warmer, Safer, Drier, Transforming Lives
2023 will mark Good Samaritan's 42nd year of participation in ASP. The need in the Appalachia area has not diminished and neither has our commitment to serving the wonderful people in that area.
According to the

ASP website

, "each year, more than 15,000 volunteers serve with ASP, providing critical repairs for more than 350 families." Projects can include roofing, flooring, shoring up foundations, digging drainage ditches, making rooms or homes wheel-chair accessible, or other projects that help make homes warmer, safer, and drier. In addition to building and improving homes, ASP is also a relational ministry for both the families we serve as well as those serving.
This ministry is about lifting the spirits of Appalachian families and reminding them that God's love knows no boundaries. In the process of putting your faith in action, God acts in your heart. And when you change the lives of others, they have a way of changing you.
All students who have completed the 9th grade or higher are invited to serve with families in Central Appalachia. Students who are not members of or otherwise affiliated with Good Samaritan church are also invited to participate in the ASP trip. Bring a friend.
For more information contact Amy Manolis at AMANOLIS@MAC.COM or  Jan Russell at JAN@GOOD.ORG.