Home, Hope & Haven, housing and transitional support is Good Samaritan's focus mission.
At Good Samaritan, we believe in the sacred worth of of all people. We are committed to serving those in our community that are without home, resources or access to education and food. Through our focus on Home, Hope & Haven, we seek to provide housing and transitional support to those in need. We welcome everyone to serve by either donating through our annual Christmas and Easter offerings or volunteering at events throughout the year. There are also opportunities to volunteer at the church.
VOLUNTEER OPPORTUNITIES AT THE CHURCH ARE LISTED BELOW
Good Samaritan strives to live John Wesley's Mantra:
Do all the good you can
By all the means you can
In all the ways you can
In all the places you can
At all the times you can
To all the people you can
As long as you can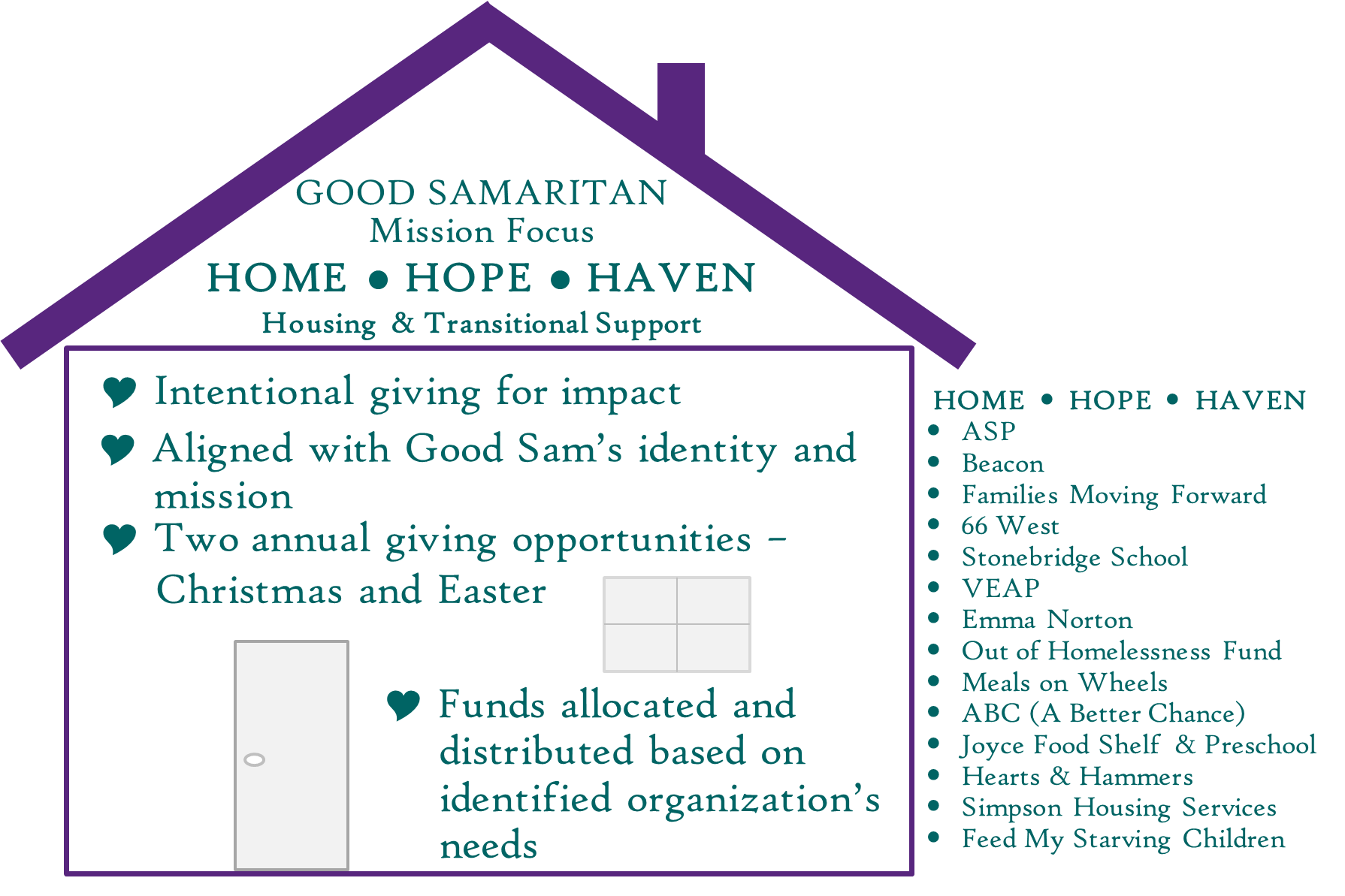 Read More About Our Community Volunteer Opportunities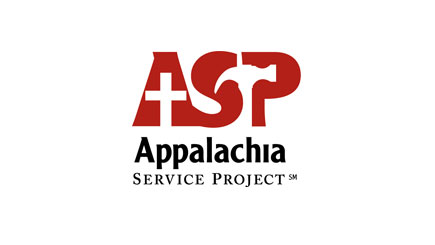 Making Homes Warmer, Safer, Drier, Transforming Lives
2023 will mark Good Samaritan's 42nd year of participation in ASP. The need in the Appalachia area has not diminished and neither has our commitment to serving the wonderful people in that area.
According to the

ASP website

, "each year, more than 15,000 volunteers serve with ASP, providing critical repairs for more than 350 families." Projects can include roofing, flooring, shoring up foundations, digging drainage ditches, making rooms or homes wheel-chair accessible, or other projects that help make homes warmer, safer, and drier. In addition to building and improving homes, ASP is also a relational ministry for both the families we serve as well as those serving.
This ministry is about lifting the spirits of Appalachian families and reminding them that God's love knows no boundaries. In the process of putting your faith in action, God acts in your heart. And when you change the lives of others, they have a way of changing you.
All students who have completed the 9th grade or higher are invited to serve with families in Central Appalachia. Students who are not members of or otherwise affiliated with Good Samaritan church are also invited to participate in the ASP trip. Bring a friend.
For more information contact Amy Manolis at AMANOLIS@MAC.COM or  Jan Russell at JAN@GOOD.ORG.