Home, Hope & Haven, housing and transitional support is Good Samaritan's focus mission.
At Good Samaritan, we believe in the sacred worth of of all people. We are committed to serving those in our community that are without home, resources or access to education and food. Through our focus on Home, Hope & Haven, we seek to provide housing and transitional support to those in need. We welcome everyone to serve by either donating through our annual Christmas and Easter offerings or volunteering at events throughout the year. There are also opportunities to volunteer at the church.
VOLUNTEER OPPORTUNITIES AT THE CHURCH ARE LISTED BELOW
Good Samaritan strives to live John Wesley's Mantra:
Do all the good you can
By all the means you can
In all the ways you can
In all the places you can
At all the times you can
To all the people you can
As long as you can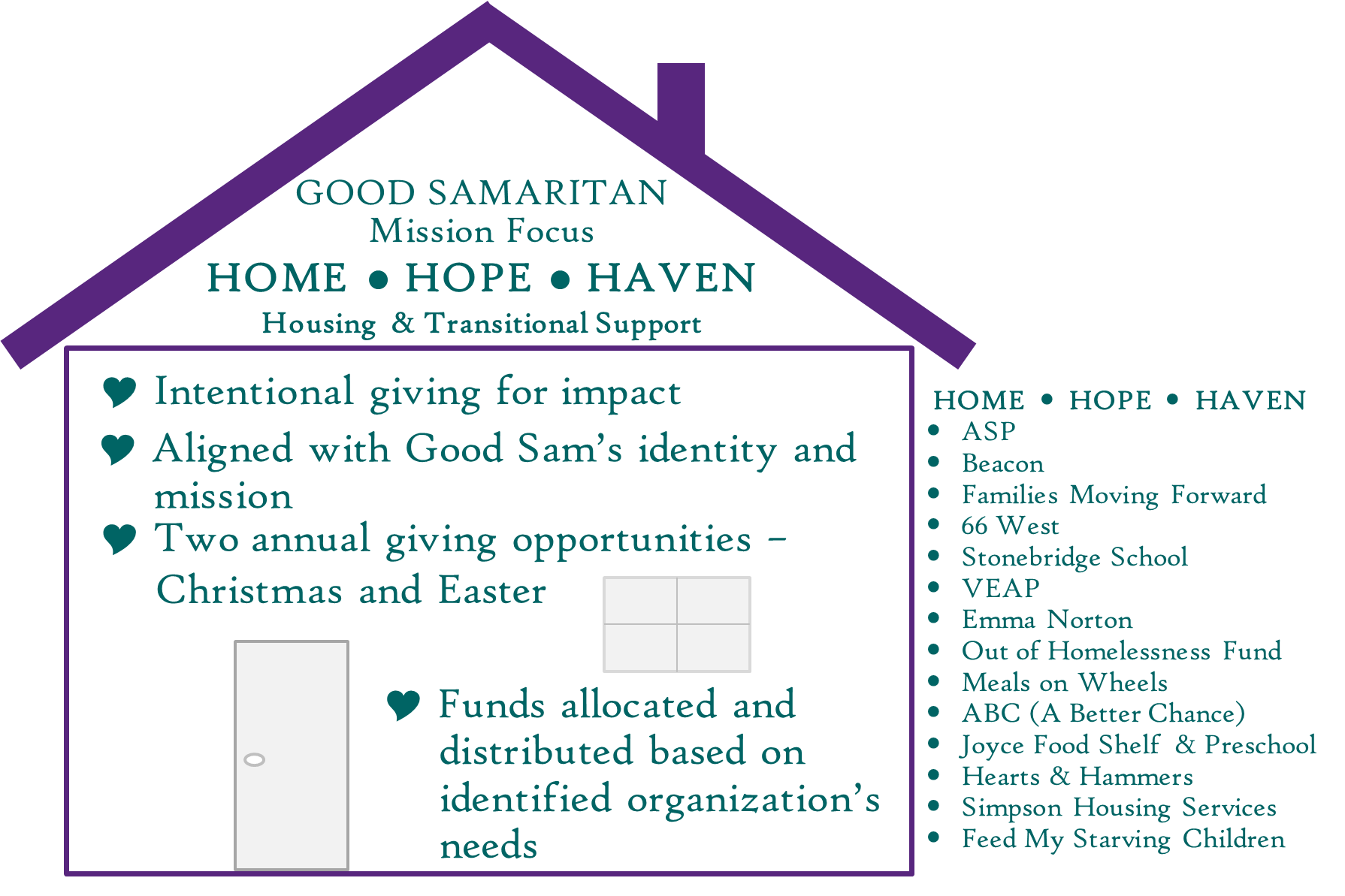 Read More About Our Community Volunteer Opportunities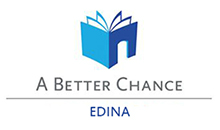 A Better Chance brings talented minority students from economically disadvantaged communities to Edina to attend Edina High School for up to 4 years. To date, over 130 students have successfully graduated from this program in the 47 years that it has existed. This program creates the better chance that these students will earn a quality college education.  It was founded by Pastor Postlewaite and several Good Samaritan members.
Volunteer Opportunities at Church