Current Good Samaritan News
---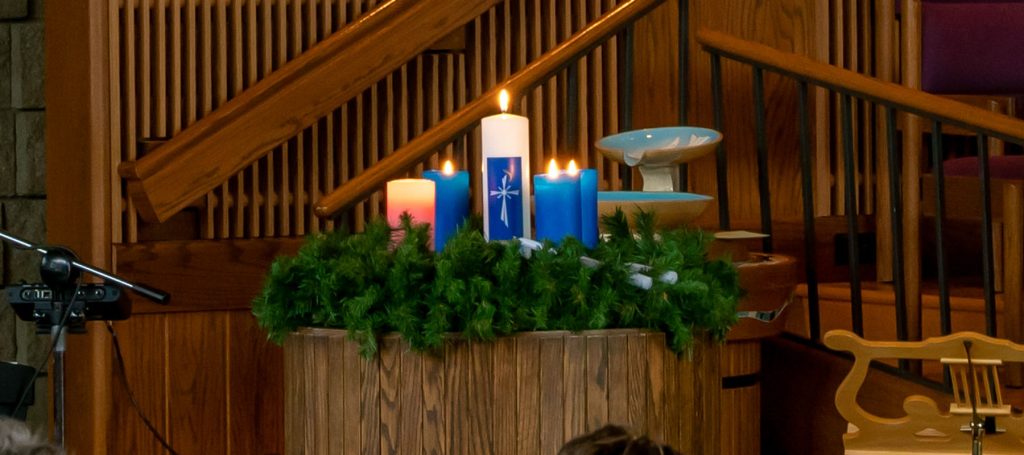 Advent Worship Calendar
Lessons and Carols
Saturday, December 17 at 7:00 pm
Christmas Pageant
Sunday, December 18 at 10:00 am
Blue Christmas Worship: A Service of Hope
Tuesday, December 20 at 6:30 pm
Christmas Eve, Saturday, December 24
     -Family Worship in person at 4:00 pm
     -Online Christmas Eve at 7:00 pm
     -Candlelight Worship in person at 9:00 pm
Christmas Day
Sunday, December 25 at 10:00 am – Online Only Worship with Zoom fellowship following online worship (approximately 11:00 am)
New Year's Day
Sunday, January 1 at 10:00 am – Online Only Worship with Zoom fellowship following online worship (approximately 11:00 am)
---
Lessons and Carols Choir Project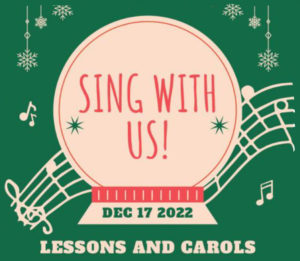 This Advent, the Chancel Choir is opening its doors for outside singers to join our Lessons and Carols music department fundraiser. Rehearsals for this project will take place Wednesday evenings, with a performance 7pm, Saturday, Dec. 17 (full schedule below). All materials are provided by the church.
Rehearsal schedule:
Wednesday, 12/14: 7-9pm (dress rehearsal)
Saturday, 12/17: 6pm call; 7pm concert
If you are interested in being a part of this joyful musical event, please contact Paolo Debuque - paolo@good.org. Hope to see you there!
---
Christmas Pageant
December 18 during 10am Worship
This year our pageant will not have any rehearsals. If you would like to participate, arrive at 9:00am to be costumed!
---
Blue Christmas Service
All are welcome to join us in the sanctuary on Tuesday, December 20 at 6:30pm for a Blue Christmas Worship Service. The nursery will be open for childcare during this service; no RSVP necessary. This worship service will be especially designed to accompany those who may be experiencing grief, depression, pain, or despair this holiday season. We will sing, reflect, and pray together in acknowledgement of the full spectrum of emotions and experiences that come with being human. We invite you to come just as you are and to participate only to the degree that feels most honoring to you. We hope that those gathered will leave feeling a little less alone and a little more at peace. If you're interested in reading at the service, please contact Nikki@good.org. ~Nikki Holm & Christian Nielsen
---
Gifts for Infants Through 8-year-olds

We are collecting unwrapped gifts for infants through 8-year-olds to donate to STEP (St. Louis Park Emergency Program), as well as Target gift cards in amounts $5 to $25.
Please contact Jan@good.org if you have a gift card to donate.
---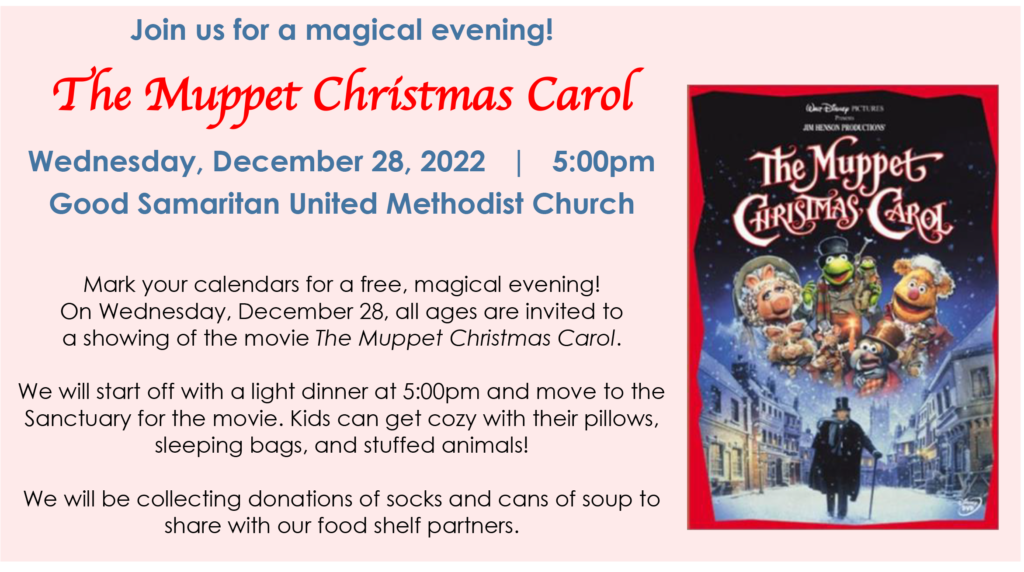 ---
New Technology for Online and In-person Worship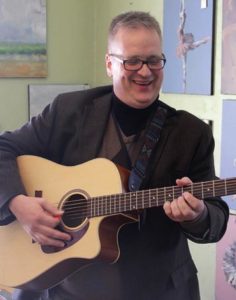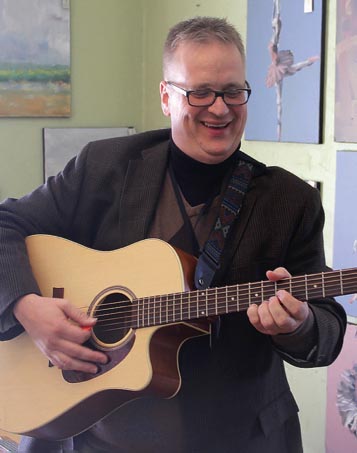 We're pleased to announce we've acquired some new technology to enhance both in-person and online worship. We installed a new hearing assistance system in our sanctuary that allows those with hearing challenges to better hear speakers and soloists while reducing other sounds around them. We have four receivers and are awaiting four more, which are on backorder. This is an important part of welcoming all to worship! If you'd like to give our hearing assist system a try, please check in at the AV desk in the sanctuary and we'll be happy to help you. We also have a new dedicated Sanctuary computer to run visual components of in-person worship, a new audio and video production computer robust enough to edit and produce our online worship, and a newly refurbished video camera for our ongoing recording needs. I'm deeply grateful to our Memorials Committee for making these purchases possible. I'm looking forward to a beautiful Advent and Christmas Season with all our Good Sam community!
---
Meet incoming Bishop Lanette Plambeck

The Dakotas-Minnesota Area will welcome a new bishop on Jan. 1, 2023: Lanette Plambeck. She was one of three new bishops elected at the North Central Jurisdictional Conference in Fort Wayne, Indiana, which concluded Nov. 5. There are a couple of ways to learn about our new bishop:
Watch video: Rev. Cindy Gregorson, Minnesota Conference director of connectional ministries and clergy assistant to the bishop, interviewed Bishop Lanette to learn more about her and hear her vision for serving the Dakotas and Minnesota Conferences.
Read article: Here are 10 things that will help you get to know our new bishop.
---

Good Samaritan is officially on Instagram. Please follow us @good_sam_umc ! Here, we hope to offer brief, inspiring reflections, mindful reminders, and invitations towards deeper spirit-alignment.