Current Good Samaritan News
---
Opportunity to Support the
Good Samaritan Library
A new program has started - an opportunity to donate a new book to the Good Samaritan Library. The Library Group - Vicki Dunn, Joan Hursh, Mary Lewis, and Marcia Willett - have established a list of books that would be good for the library to have available for the congregation for checkout.
The list of books to choose from will be in the newsletter, displayed in the library, and here on this online sign-up - https://www.signupgenius.com/go/4090A4AAEAA2CA31-newgood. If you would like to donate and have purchased the new book, it can be dropped off in the office There will be a designated spot close to the mail slots. Please include a note with your name and contact information so we may send you a donation receipt and a thank you. If you have questions, please contact anyone on the library group. Thanks for your help as we try to stretch out the budget with new and current books.
---
Homeward Bound
Mon June 26, 6-8 pm
HB Live at the "Music on Marschall" Festival
First Presbyterian Church
909 Marschall Road, Shakopee MN  55379
An outdoor festival with food, music and a farmer's market, just 20 minutes from Good Samaritan. The band played a similar festival there last fall, and this is our return engagement.  Friends of the band are welcome to join!
---
Wed July 5, 7-8 pm
HB Live at Centennial Lakes Amphitheatre
7499 France Ave S, Edina MN 55435
Our annual gig at the Maetzold Amphitheatre on beautiful Centennial Lakes in Edina.  We have performed there every summer for nearly a decade, and always enjoy it.  Bring a blanket or lawn chair and a beverage of your choice, and enjoy an hour of feel-good music from your favorite band.
---
Wed July 12, 730-9 pm
HB Live at Lake Harriet Bandshell
4135 W Lake Harriet Pkwy
Minneapolis MN 55409
Homeward Bound is thrilled to announce our debut at the biggest free music concert venue in the state, the beautiful Lake Harriet Bandshell. We have participated in the Minneapolis Music in the Parks series for several years, "paying our dues" with online performances (during the pandemic) and shows at smaller Minneapolis park venues. Now your favorite band has finally arrived at the biggest non-paying gig in the Twin Cities!  Come early to get a good spot, either on one of the many state fair-type benches available or just on the lawn.  Refreshments are available as well, or feel free to bring your own. The band is nervous but excited to make their debut on this large and beautiful stage!
All of these performances are FREE and OUTDOORS (weather permitting of course) Please save these dates on your calendars, and we look forward to seeing our Good Samaritan friends this summer!
---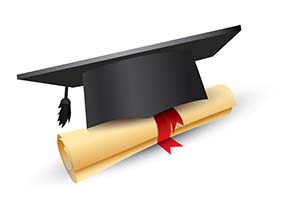 Senior Sunday
June 4, 2023
This Sunday we will celebrate our graduates! Join us in person for 10:00am worship to recognize these young people with a presentation.
---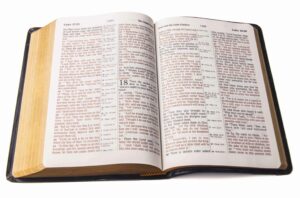 Read the Bible in a Year
Download a guide for reading through the Bible in a year. A few weeks ago Pastor Carol issued a challenge inviting us to read the Bible through in 2023, and she hopes you'll join her in giving this a try.
---

Good Samaritan is officially on Instagram. Please follow us @good_sam_umc ! Here, we hope to offer brief, inspiring reflections, mindful reminders, and invitations towards deeper spirit-alignment.