Current Good Samaritan News
Please Note the Following Postponements:
December 1, Confirmation
December 1, Sr Hi Youth Group
At present, Children and Youth Sunday School will be postponed due to the  pandemic. When vaccines take full effect and families are ready to return, Sunday School will resume.
---
Usher's Needed
Please use the link below to Signup as an Usher. You can choose the dates that best work for you to serve.  If you have any questions please contact Janet VanBenthuysen.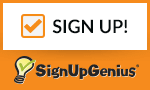 ---
Good Samaritan on Instagram!
What you have all been waiting for: Good Sam is officially on Instagram. Please follow us @good_sam_umc ! Here, we hope to offer brief, inspiring reflections, mindful reminders, and invitations towards deeper spirit-alignment. You will also find information regarding upcoming events and news from Good Sam. Let us gather together in a new way in this virtual world!
Welcome Mary Beth Berg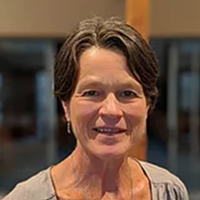 The Staff Parish Relations Committee is delighted to announce that we have hired an organist! Mary Beth Berg, who was a guest organist for us on All Saints Sunday, will begin as our permanent organist on November 29, 2021, playing on average 3 Sundays a month.
Mary Beth received her BA in Church Music from St. Olaf and an MBA from St. Thomas, and has extensive experience as a church musician. She is also a cellist and has served as a children's handbell choir director. She has a special talent for transcribing music, writing in a part or interlude to fit the occasion. Her favorite part of church music is to join with others to make music that praises God, including singing hymns together (eventually) and accompanying vocal and instrumental ensembles.
Mary Beth lives with her husband, Bob. She has 4 adult children and 4 grandchildren, all in the Twin Cities. She enjoys spending time outdoors biking, hiking, camping, canoeing, and traveling.
We look forward to Paolo, Christian, Paul, Brad and Mary Beth all working together in the music department for the glory of God.
Please be sure to extend your warm hospitality to Mary Beth.  Welcome Mary Beth!