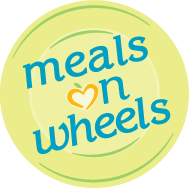 Good Samaritan serves the 3rd and 5th Fridays of each Month
Drivers Needed – Meals on Wheels is a national organization, but community-based program designed specifically to meet the nutritional and social needs of seniors. This organization currently serves 2.4 million seniors annually in every community in the county. In addition to providing healthy foods, caring volunteers provide the social connection that helps meal recipients remain living independently in their own homes.
Volunteer Opportunities
DRIVERS PLEASE!!!
Meals on Wheels will resume the three day a week delivery schedule the week of July 11th.  Good Sam is responsible for drivers on the 3rd and 5th Fridays of the month. If you are willing to commit to a few hours a month, have questions or were previously a driver, please feel free to contact me!
Thank You!
Vicki Dunn
Email:  victoria.dunn@q.com
Good Samaritan Contact: Vicki Dunn at victoria.dunn@q.com
Organization's Website: https://meals-on-wheels.com
Join Our Reconciling United Methodist Church
Join Good Samaritan in Edina for inclusive and inspiring faith! If you'd like to visit our LGBTQIA-Friendly Methodist church today, contact us to schedule a tour. We look forward to welcoming you into our vibrant and compassion community today!