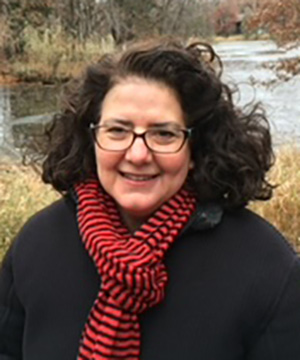 Kate Graber has been with Good Samaritan UMC since February 2022. She brings over 20 years of experience ringing and directing, including directing the adult and youth handbell choirs at Mount Olivet Lutheran Church in Minneapolis, and the adult handbell choir at St. John the Evangelist in St. Paul.  She also rings with Twin Cities Bronze and is a former member of Bells of the Lakes, both of which have played with Good Samaritan UMC ringers in the past.  She is a member of Toll Free, a handbell quartet she helped start, playing both sacred and secular music.
By day, Kate is a Software Quality Assurance Engineer at Thrivent Financial and a part-time accountant for an engineering firm specializing in construction management.  She has a bachelor's degree in Accounting from the University of Minnesota and an MBA in Finance from the University of St. Thomas.
In her spare time Kate enjoys cooking, reading, knitting, traveling and trying new restaurants.