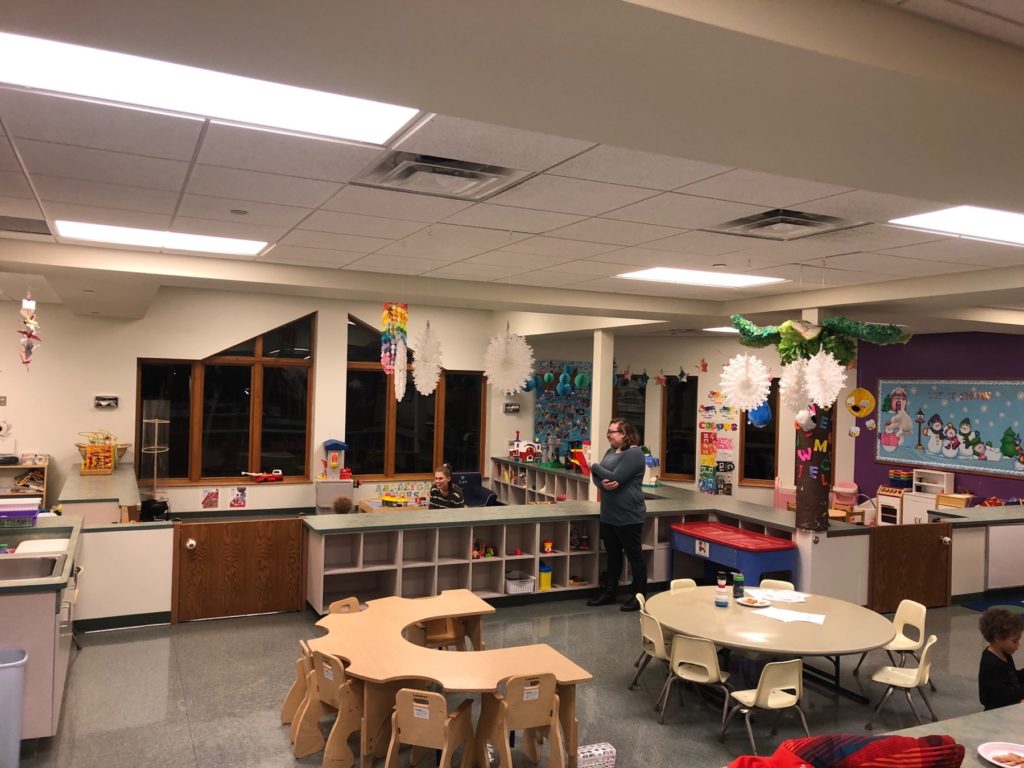 United Methodist Church Nursery
Sundays 9:45 – 11:15 a.m. & Wednesdays 4:45 – 7:00 p.m.
The large, light-filled, and welcoming nursery is staffed by professional childcare workers. Your child can enjoy the nursery while you enrich your soul and mind in worship. The Nursery is on the upper level, steps from our sanctuary.
What to bring to our nursery: Diapers, wipes, bottles or snacks that you want your child to have.
Nursery Hours & Ages:
9:45 – 11:15 a.m. on Sundays. Ages 6 weeks to 3 years are welcome. Ages 4 and up (potty trained) attend Sunday School.
4:45 – 7:00 p.m. on Wednesdays (September – May). Ages 6 weeks to 6th grade. Gym time offered for older kids.
Also available for special worship services and church meetings, as needed.
Contact Jan@good.org for questions or to receive more information.
Join Our Reconciling United Methodist Church
Join Good Samaritan in Edina for inclusive and inspiring faith! If you'd like to visit our LGBTQIA-Friendly Methodist church today, contact us to schedule a tour. We look forward to welcoming you into our vibrant and compassion community today!