Good Samaritan's children's programs cultivate a joyful community of families engaged in high quality programs, faith, fellowship, spiritual fulfillment and mission.
The children's ministry serves children from birth through 6th grade and their families.
Our facilities include a nursery, gym, and Methodist Sunday School lessons in our classrooms, and our church library has children's material and chairs for reading. There are donuts and lemonade served after each service on Sundays in the Fellowship Hall.
During the school year, we offer Sunday School and Wednesday night Youth Group (W.I.L.D. Ones). During Advent season, there is a children's Christmas Pageant and family- friendly services. In the Summer, we offer Vacation Bible School (VBS), and Little Leapers playgroup.
-Children-Youth-Family Newsletter:  2023-0120
---
Signup For Sledding Here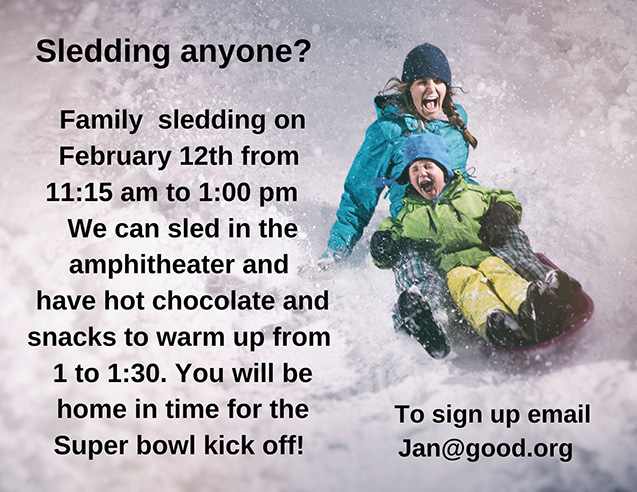 Sundays, 10:15am
Sunday School this Sunday: Elementary – Surprise! Jesus in the Temple
Sunday School on the 5th Sunday of the Month is Service Sunday!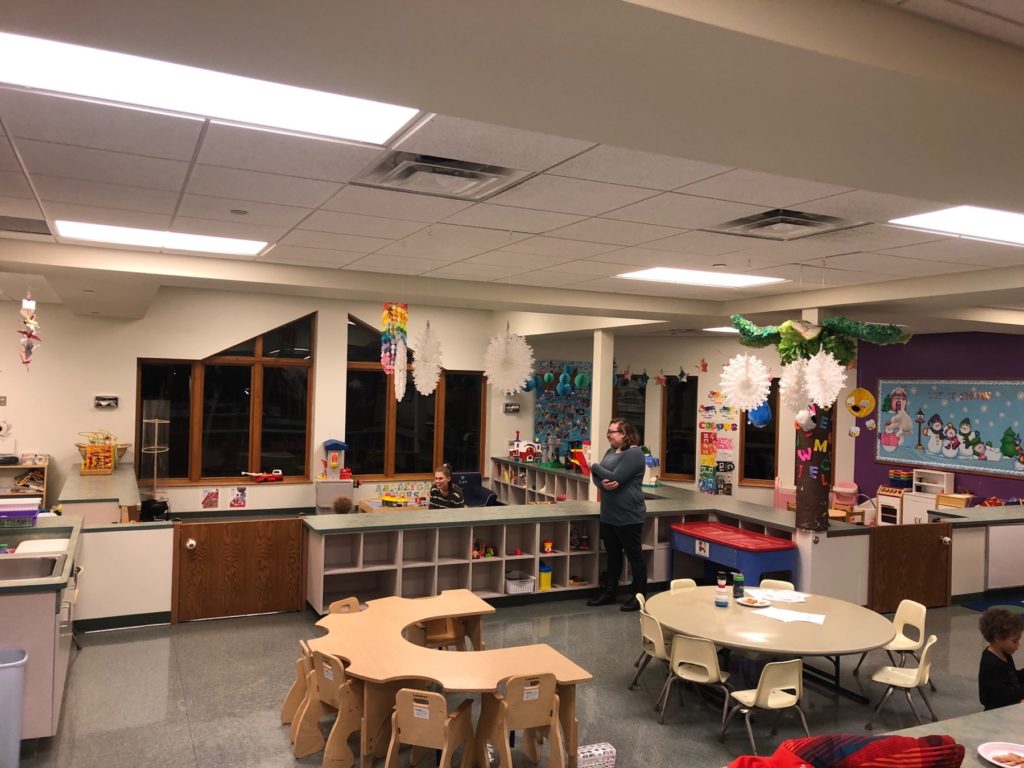 Sundays, 9:45 – 11:00a.m.
The large, light-filled, and welcoming nursery is staffed by professional childcare workers. Your child can enjoy the nursery while you enrich your soul and mind in worship. The Nursery is on the upper level, steps from our sanctuary.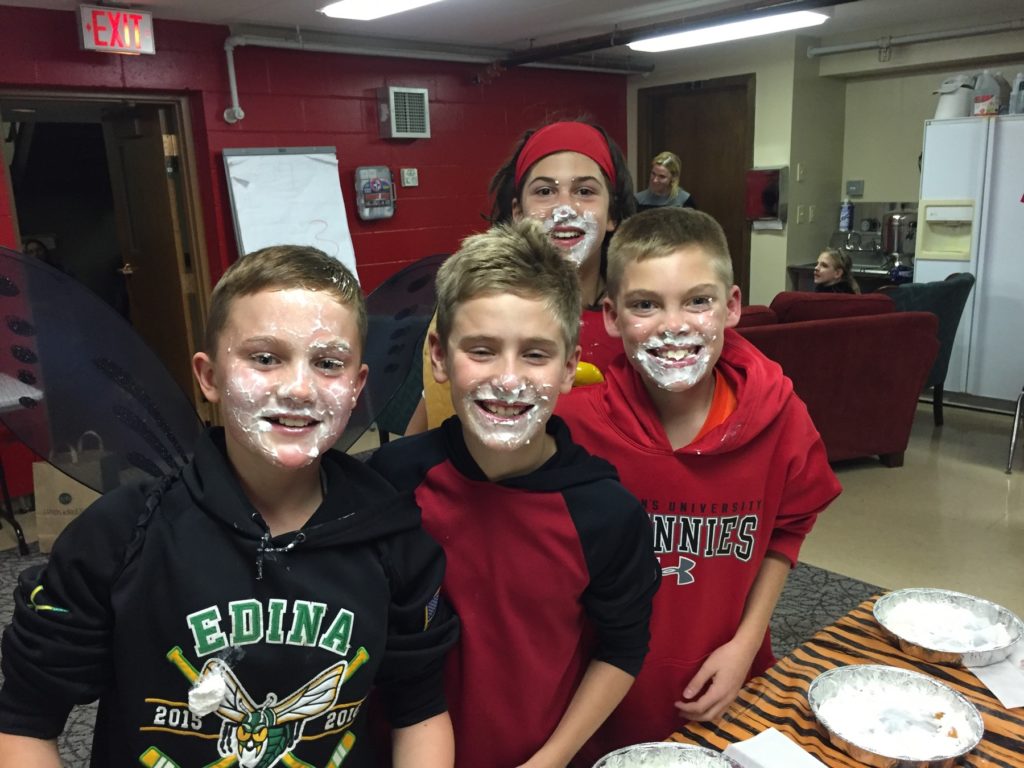 It's time to reestablish our councils! We will combine Children, Youth, and Families Ministries into one council for the next program year. We will plan to start meeting in July. If you have any interest in serving on this council, please let Jan know.
Contact Jan@good.org to learn more!
Click on the links to download our sign up and health forms or to learn more about our children's programs: