Good Samaritan's children's programs cultivate a joyful community of families engaged in high quality programs, faith, fellowship, spiritual fulfillment and mission.
The children's ministry serves children from birth through 6th grade and their families.
Our facilities include a nursery, gym, and Methodist Sunday School lessons in our classrooms, and our church library has children's material and chairs for reading. There are donuts and lemonade served after each service on Sundays in the Fellowship Hall.
During the school year, we offer Sunday School and Wednesday night Youth Group (W.I.L.D. Ones). During Advent season, there is a children's Christmas Pageant and family- friendly services. In the Summer, we offer Vacation Bible School (VBS), and Little Leapers playgroup.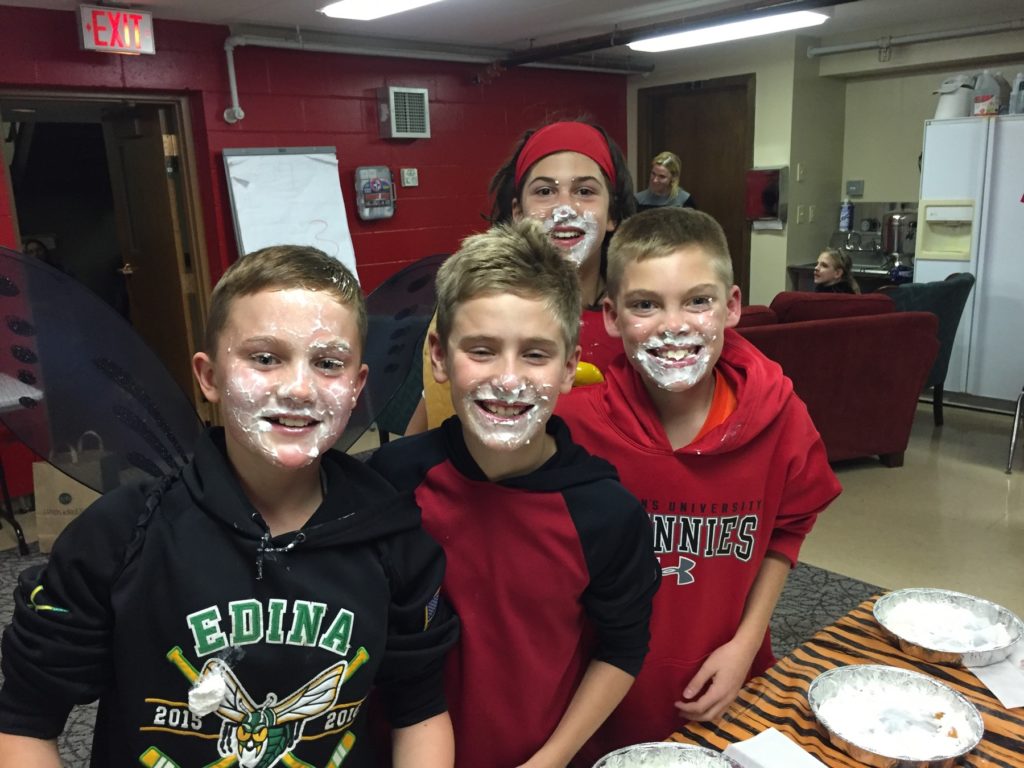 Third Thursday of each month from 6:30 – 7:45 p.m. Nursery care provided.
Parents participate in collaborative planning of children's programs and volunteer to assist or lead many of the special activities offered for children and their families. The children's council offers a fun way to meet other parents and serve the children's ministry at Good Samaritan!
Want to Help Out?
Contact Jan@good.org or Committee Co-Chairs Jill Bickett jillbickett@hotmail.com and Cassidy Steiner cassidysteiner@yahoo.com to learn more!
Click on the links to download our sign up and health forms or to learn more about our children's programs: