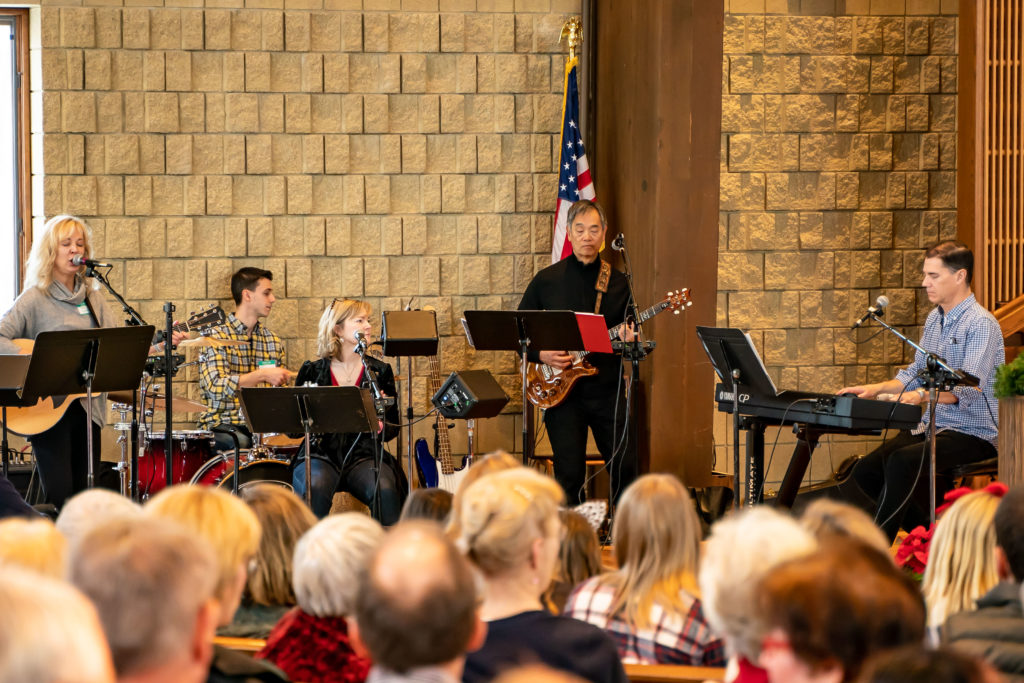 Thursdays, 7:30pm, Rehearsal
This is Good Samaritan's contemporary music ensemble. This group presents a variety of original songs as well as familiar covers. In addition to performing monthly during a Sunday Worship Service, Homeward Bound also performs at other venues in the community.
Learn More: Contact Brad Carlin at Good Samaritan Homeward Bound
Join Our Reconciling United Methodist Church
Join Good Samaritan in Edina for inclusive and inspiring faith! If you'd like to visit our LGBTQIA-Friendly Methodist church today, contact us to schedule a tour. We look forward to welcoming you into our vibrant and compassion community today!