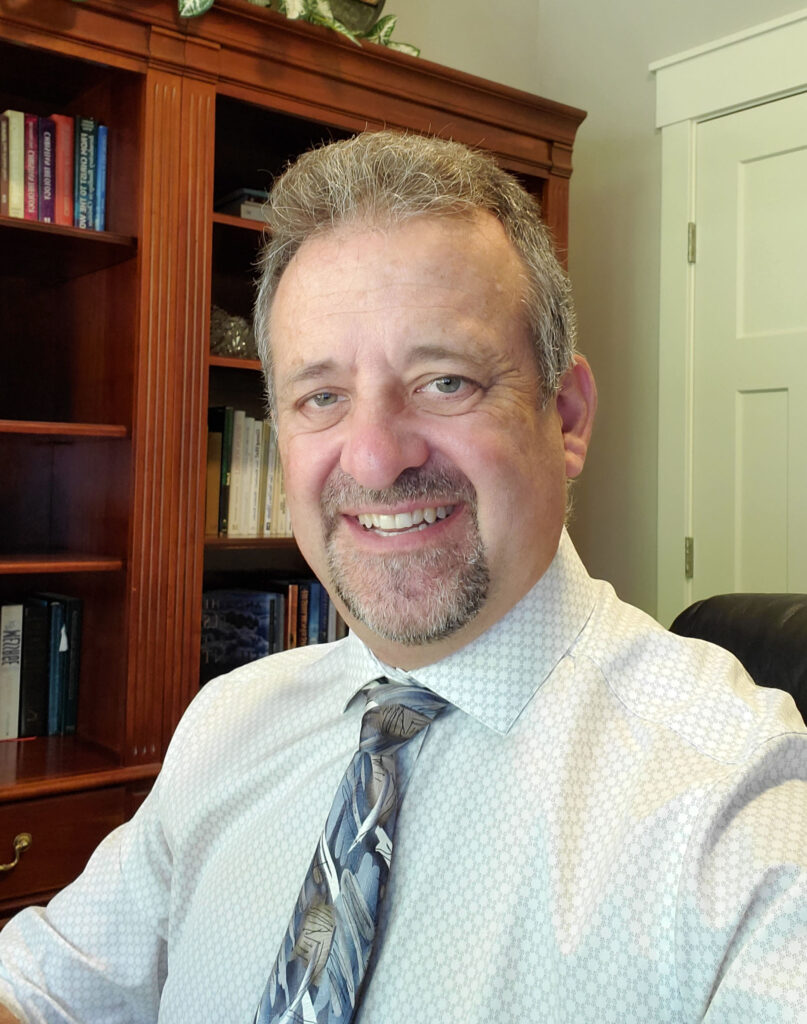 Director of Congregational Care
Pastor Jim (he/him) has served as a full-time elder in the United Methodist Church for 23 years.  He officially retired at the end of June 2023 but says that "retirement" is not the best descriptor for him — perhaps "repurposed" is a better term for this phase of his life.  Jim received his MDiv from United Theological Seminary of the Twin Cities; his undergraduate degree is in Business Administration from the University of Wisconsin – Whitewater where he majored in General Business Management with a minor in Theater Arts.  Prior to full-time ministry, Jim served as Director of Youth at Wayzata Community Church and ran his own successful business called High Hopes, Inc.
God's grace is at the heart of Pastor Jim's call to ministry. He feels that to know that you are loved unconditionally by God and Jesus Christ is the greatest gift to share with others.  His heart breaks for those who feel shut out, abused, or alone; his creativity and organizational skills have led him to take risks and try new things in order to bring more people to Christ.
Jim is married to Janet, who currently serves as the Episcopal Administrative Assistant to Bishop Lanette Plambeck.  They have two grown boys living in West Bloomington (one married and one engaged), and two granddaughters whom Pastor Jim affectionately refers to as his Sweetie Pies.  Jim and Janet enjoy glamping at the state and national parks, biking, hiking, snowshoeing, and gardening.  Like it or not, Pastor Jim is a Packer-backer, having been born and raised in Green Bay, but he hopes this won't get in the way of your relationship with him!